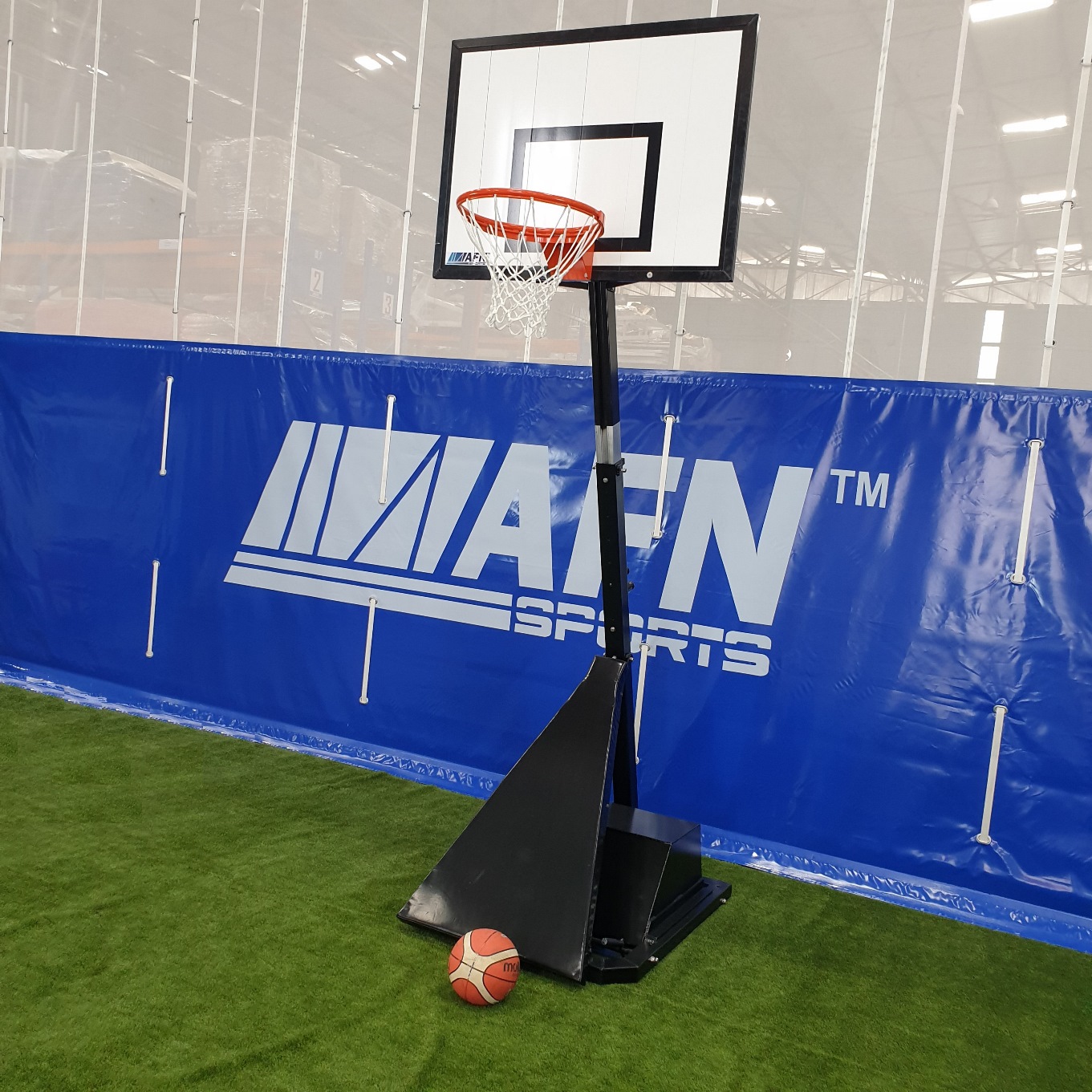 Category: Basketball Equipment
Product Code: 100805
Basketball 'Fun Play Mini'
Indoor; Outdoor, at the court yard or at the pool side. You can bring the AFN 'Fun Play Mini' adjustable basketball system anywhere.
Whether you are just looking to pass some time or are serious about getting a better shot. This set is a must-have. The AFN 'Fun Play Mini' Hoop system easily adjustable from 2.50 to 3.05 m. The mechanism for the height adjustment is placed outside the post. AFN ´Fun Play Mini is easy to move with our transport roller. It is made from aluminium special profiles and it is powder coated (Alternative in aluminium surface). The backboard is available in different dimension and materials.
The quality backboard is made from clear acrylic or alternatively made white powder coated aluminium double hollow aluminium profiles. The ring is made from powder coated galvanised steel with an all-weather net. The aluminium water tank gives our AFN 'Fun Play Mini' great stability. This 'Fun Play Mini' system is reliable and long lasting.
102400: Backboard made from aluminium 180 x 105 cm. Fixed height 3.05 cm. Aluminium surface.
102410: Backboard made from acrylic 180 x 105 cm. Black powder coted. Fixed height 3.05 cm
102420: Backboard made from acrylic 120 x 90 cm. Black powder coted. Height adjustable from 2,60 - 3,05 m. Included water tank, padding in front and transport rollers
102430: Backboard made from aluminium 120 x 90 cm. Black powder coted. Height adjustable from 2,60 - 3,05 m. Included water tank, padding in front and transport rollers
102440: Backboard made from acrylic 120 x 90 cm. Aluminium surface. Height adjustable from 2,60 - 3,05 m. Included water tank, padding in front and transport rollers
102450: Backboard made from aluminium 120 x 90 cm. Aluminium surface. Height adjustable from 2,60 - 3,05 m. Included water tank, padding in front and transport rollers
Subject to technical alterations