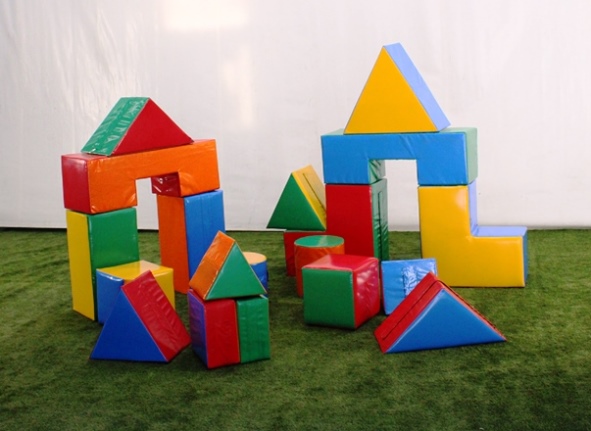 Category: Soft Play Equipment. Activity for Psychomotor Activities
Product Code: 250390
250330:Our AFN Sports Soft Play Equipment Activity System BUILDING BLOCK SET elements are made for psychomotor activities to be usedin a circuit organised in a sensorial "pool" designed for KIT sets ofgames. The Soft Play Activity System 2 playing system with building blocks has an appeal of their own and offer unlimited playing possibilities, by combining and adding individual elements. The cover is made of hard-wearing, antibacterial gym mat fabric with zipper, that can be easily cleaned with soapy water. Zips are protected by flaps of the same material.
Hygiene; easy to clean fabric and easy to replace interior
250390/FR: Fire retardant Soft Play Activity Kit. The interior and exterior material is flame-retardant.
Building Block Set (19 Building Blocks)
250400
2 triangles + cut-out 60 x 60 x 60 cm
250410
2 cuboids 60 x 15 x 30 cm
250420
3 cuboids 30 x 30 x 15 cm
250430
2 cuboids 30 x 30 x 30 cm
250440
1 cuboid 60 x 30 x 30 cm
250450
1 U-profile 60 x 60 x 60xcm (cutting 30 cm)
250460
4 U-profiles 60 x 30 x 30 cm (cutting 15 cm)
250470
2 L-profile 30 x 30 x 30 cm
250480
2 L-profiles 60 x 30 x 30 cm
250490
2 half rolls 30 x 30 x 15 cm