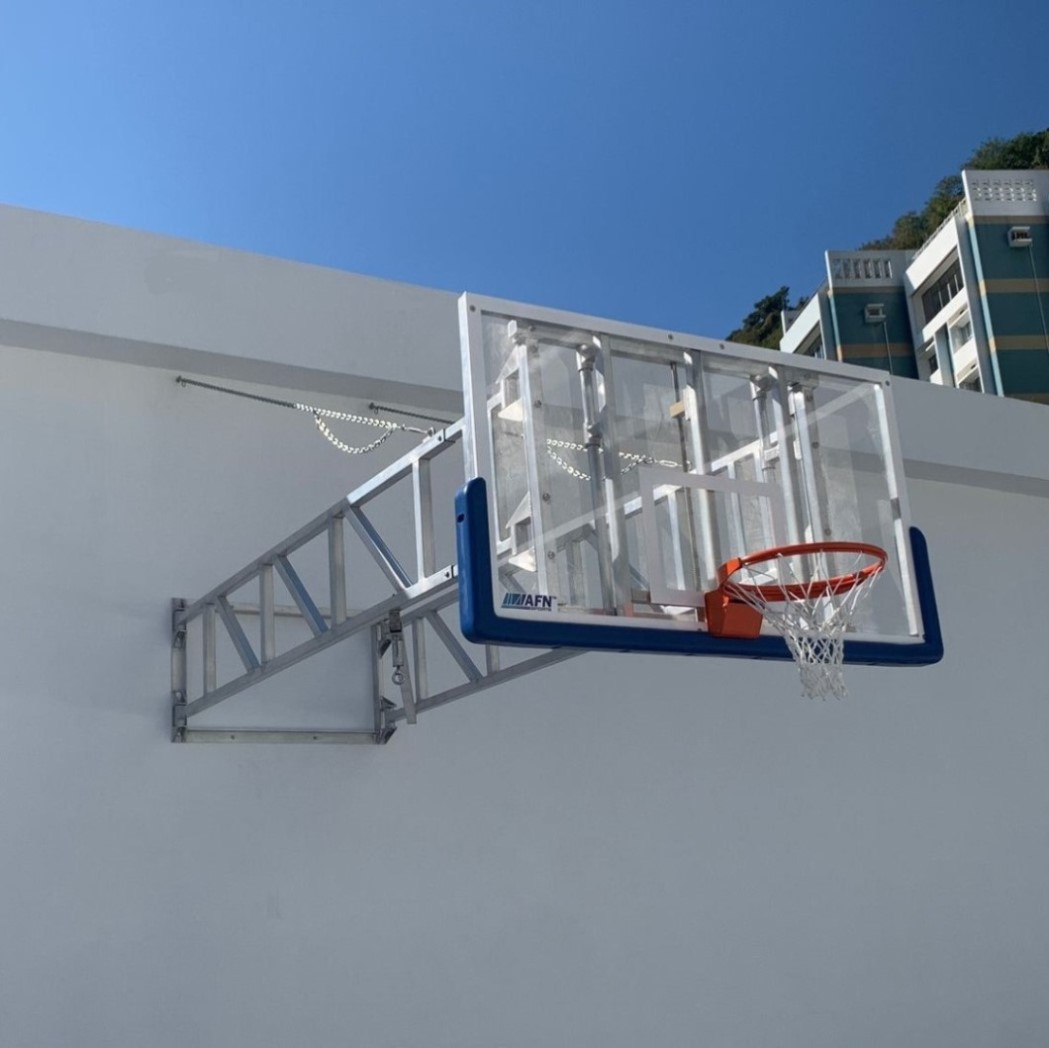 Category: Basketball Equipment
Product Code:
Basketball Wall Mounted. The structure is made from special aluminium profile. It is FOLDABLE to one side. The system is included acrylic backboard 180 x 105 cm, non-foldable ring and nylon net. (There are 3 types of backboards available, acrylic, aluminium & tempered glass backboards). For indoor and outdoor use.
These wall-mounted practice backboards are supplied WITHOUT mounting hardware!
100411: Projection 0.90 m
100421: Projection 2.25 m
100411: Projection 3.25 m
100461: Projection on request
Additional options
100465: High adjustable system. Adjustable height from 2.50 -3 .05 m.
100110: Backboard Padding. Designed for 180 cm backboards
Subject to technical alterations