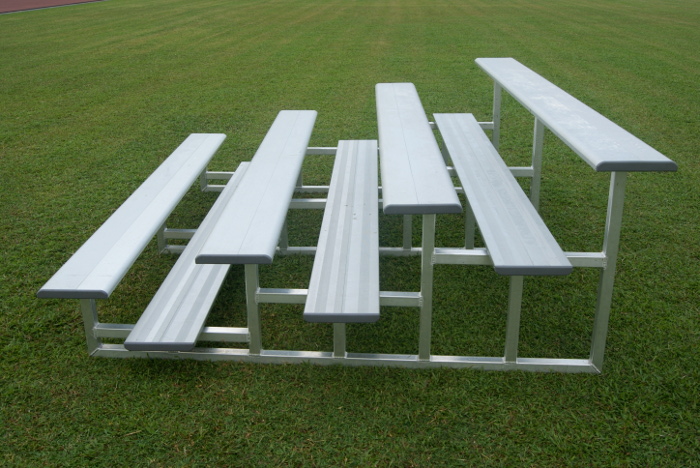 Category: Benches & Grandstands Equipment
Product Code: 130070
Our 4 row multi-use aluminium spectator stand is manufactured in the standard version with three levels of seats 3 metres long. There is ample space for up to 24 persons (6 persons per level). The different levels also guarantee a good view of the events taking place. The complete construction of our versatile spectator stand is manufactured from aluminium. The seating area and the steps are made from special aluminium profiles and are additionally anodised and treated to be non-slip.
The stand comes in kit form which can be assembled (3 supporting legs, 4 benches, 3 foot rests and the necessary screws and bolts). The robust construction means not only that on-site assembly is quick, it also guarantees that the spectator stand is highly durable.
Standard dimensions of the stands: length: 3.00 m, height: 01.10 m, depth: 2.40 m.
Subject to technical alterations