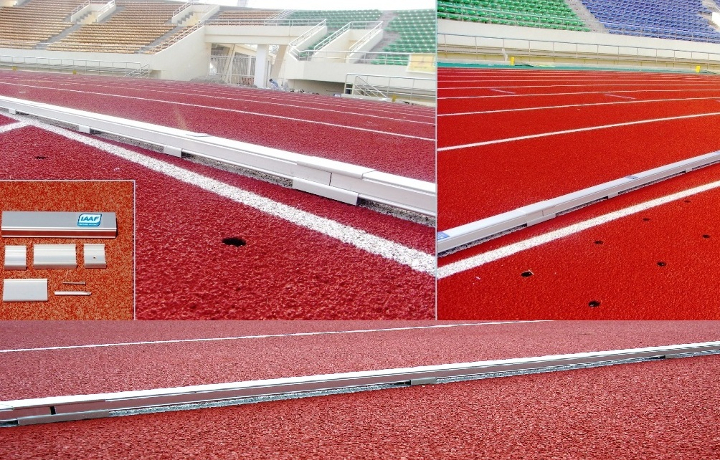 Category: Track & Field Equipment
Product Code: 11260
The aluminium curbing is made from special made anodized aluminium profiles. It is a mobile marker and separator of the running track. The set measures a total length of 400 m. The curbing is 60 mm wide and 50 mm high.
A standard set consist of
34 pcs straight ( 5 m)
46 pcs curved radius 36.5 m ( 5 m)
90 pcs base cover 120 mm
90 pcs top cover 120 mm
250 pcs base cover with hole 60 mm
500 pcs base cover without hole 60 mm
250 pcs stainless steel pin 6 mm
250 pcs socket for stainless steel pin made from aluminium
IAAF CERTIFIED
On request this is available in shorter cutting lengths or in different radii according to your needs.
WA(IAAF)certified
Subject to technical alterations