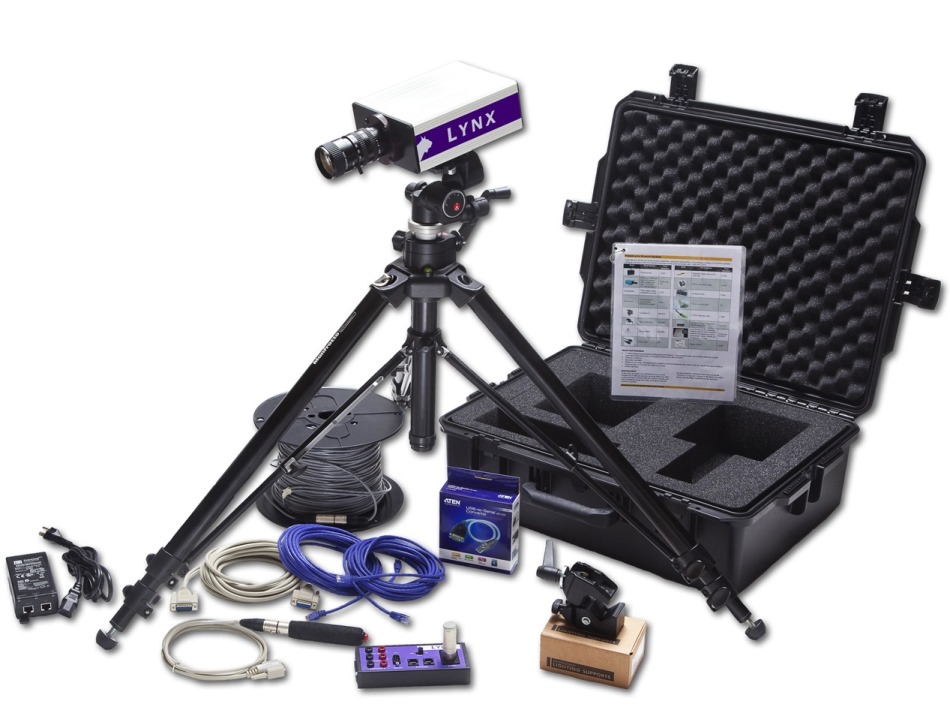 Category: Lynx Complete Sports Timing Packages
Product Code: LY-COMPETITION PACKAGE
The Competition package is an all-inclusive, single-camera, color photo finish system for athletics. It needs only a computer to deliver I.A.A.F. compliant, Fully Automatic Times (FAT) at track and field meets of any size. Accepted by the IAAF, and used at athletics competitions around the globe, this system is a perfect introduction to Lynx technology. It is easy to set up, easy to use, and provides high-quality timing features at an affordable price. Although designed as a basic package, it can be upgraded at any time to a higher specification. In fact, the ability to upgrade or add components, without fear of obsolescence, is a key feature of the FinishLynx philosophy.
COMPONENTS
 Camera: EtherLynx Vision, 2,000 frames/second,
full color images, timer-enabled, fully upgradeable
* EasyAlign Full-Frame Video Alignment Mode
* High-Resolution Option (2,000 fps x 1280 pixels
* C-mount f1.2, 8-48mm Manual Zoom Lens
 Wired Start System & Capture Button
 All-inclusive Power, Ethernet, & Start Cable Set
 Tripod & Mounting Hardware for Precision Adjustment
 Built-in Interface to Scoreboards and Wind Gauges
 Full-Access to Lynx Technical Support
 1-Year Renewable Warranty
 FinishLynx32 Multi-Language* Photo Finish Software
 LynxPad Multi-Language Meet Management Software
From

AFN SPORTS

only available In SEA region.